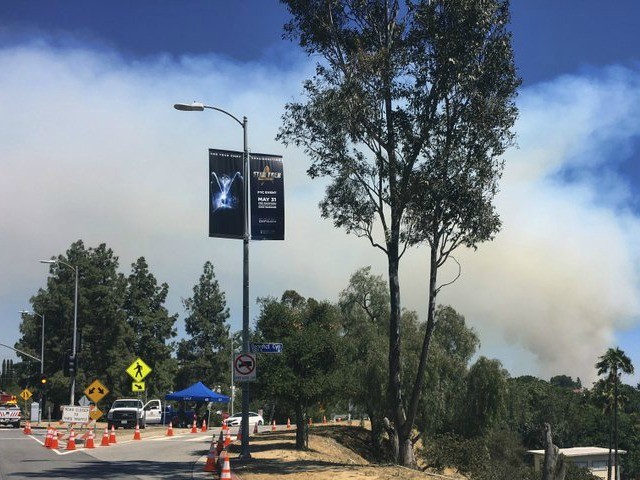 One of the evacuees, Bonnie Vogel, said she was tipped to the fire by the sounds of helicopters buzzing her neighborhood Tuesday afternoon.
"I thought either they're looking for a murderer or there's a fire in the canyon," she said.
Soon a neighbor from a home closest to the flames came to her door to tell her firefighters were asking people to leave.
The blaze, which broke out about 2:30 p.m., quickly raced up Benedict Canyon, which is surrounded by homes on all sides.
At its height, TV footage showed helicopters making water drop after water drop between brief pauses at a nearby lake to refill as a huge plume of gray smoke curled into the sky above Los Angeles.
The homes surrounding Benedict Canyon include several multimillion-dollar mansions overlooking Beverly Hills and West Los Angeles.
Los Angeles Fire Department spokeswoman Margaret Stewart said her agency received help battling the blaze from the Los Angeles County, Beverly Hills, Santa Monica and Culver City fire departments.
from Breitbart News https://ift.tt/2JK6diu
via
IFTTT